Recommended B&B in Tel Aviv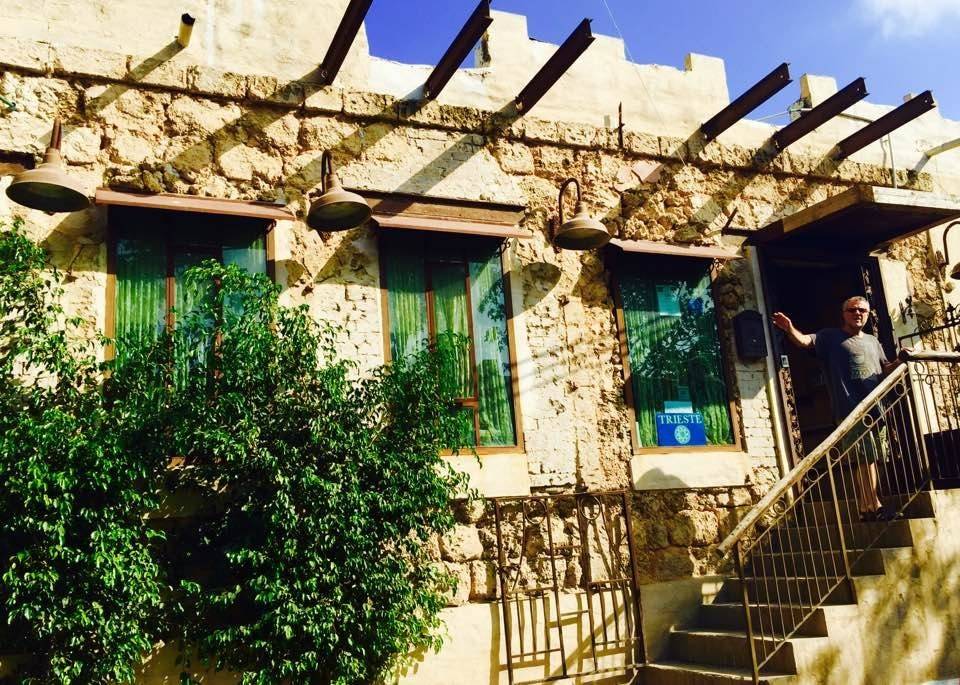 Two years ago I visited Trieste in Neve Tzedek and urged you all to stay at this stunning place. Since then, the B&B has seen many positive changes. Trieste had a change of ownership and is now run by Elie and Paula Aji and their daughters Talya and Shira. The Aji family made Aliya a few years ago from the United States. I'm very happy to inform you that the three suites have been renovated and upgraded and I would like to invite you all to have a new look at one of the most beautiful guest accommodations in Israel. Trieste Neve Tzedek is a dream vacation spot.
My family and I drove towards Tel Aviv happy and content, as a visit to the city is always fun. We stopped on the way at the beach for a swim, which is about a 10 minute walk from the hotel, and at around 14:00 we drove to Neve Tzedek. This picturesque neighborhood was founded in 1887 and was actually the first Jewish neighborhood outside the Jaffa walls.
If you ask me, there is no neighborhood more beautiful in Tel Aviv, and maybe even in all of Israel, and I'll have to write a separate recommendation to tell you about all of the great stuff Neve Tzedek has to offer. I will say that I could spend a whole week without leaving and not be bored for a moment. The place has a special atmosphere, old buildings alongside new ones built in the same unique style, narrow streets and alleyways, restaurants, cafés, galleries, fashion, art and much more.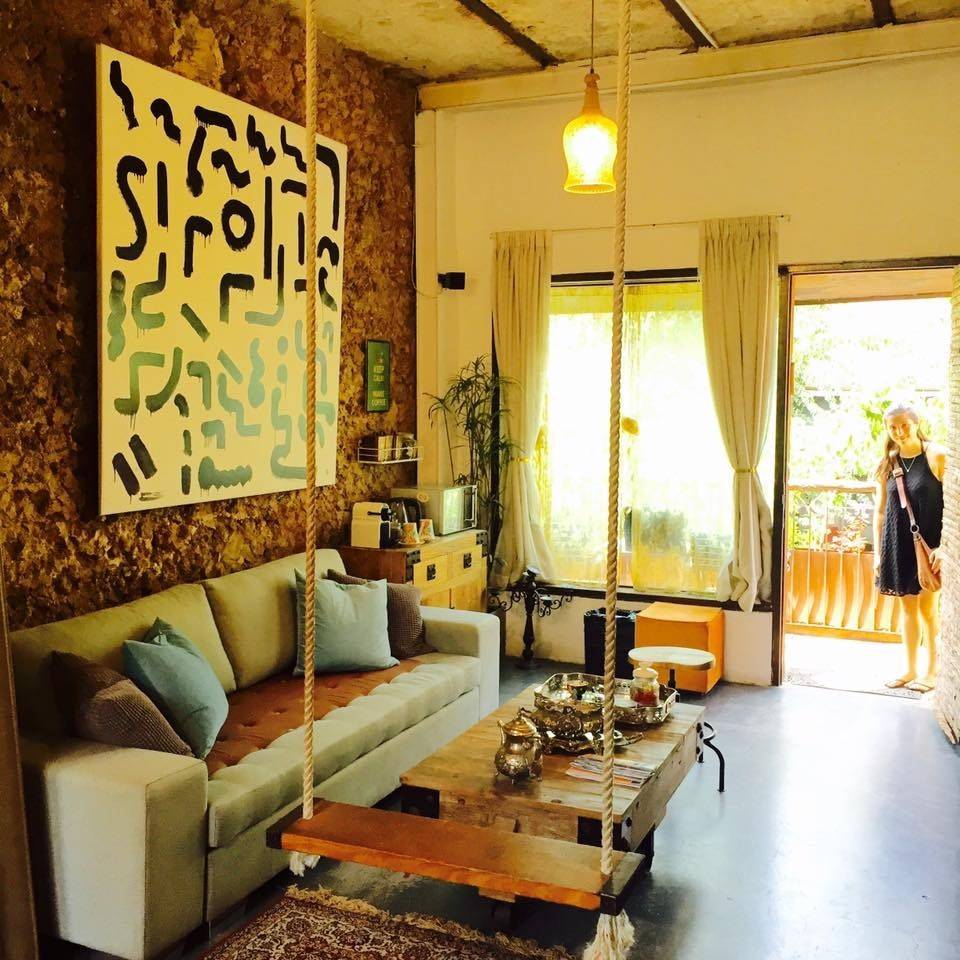 The location is great; walking distance from Jaffa, the White City, the beach, Nachalat Binyamin, The Carmel Market and the renovated train station. You park your car and can then forget about it until the end of your trip.
The Trieste Boutique Suites are located in an old authentic building constructed in 1929 from limestone carried inland by camels. Jewish workers built it, at a time when Zionism and pride in building the young country was at its peak. Trieste blends old time character and charm with the comforts and modernity of today, and that is its secret.
Trieste Neve Tzedek has three suites, fully equipped with lots of goodies. Every detail was thought about in order to make your stay comfortable and enjoyable. The place is really different than anything else you'll experience in Israel. It's not a big hotel with a lobby and an elevator, and also not a typical Israeli B&B that you would find up North. These unique suites in the heart of Neve Tzedek allow for an urban experience with the vibe and chic of old style Tel Aviv.
The Classic Suite: A romantic 25 meter suite with a 10 meter private garden. It's suitable for couples and has a Jacuzzi bath for two.
The Deluxe Suite: Suitable for a couple or up to four guests. Has a Jacuzzi bath open to the room, a sitting area, and a 15 meter private garden.
The Royal Suite: (This is the room we stayed in) Suitable for parents + two children, or four adults, with an option to add an extra bed for a third child.
The Royal Suite has a 15 meter patio with a kitchenette and a pretty tree in the middle. My kids didn't want to leave the room! And took turns playing on the swing.
At Elie's recommendation, who knows the city really well, I went to the nearby "Bellini" to buy the kids pizza, because I realized that I wouldn't manage to convince them to leave the suite for a few hours at least.
After that, my husband and I crossed the street, very exhausting, a 2 and a half meter walk… and we ate at a great meat restaurant, again at Elie's recommendation.
"Mom, can we sell our house in Yokne'am and come live here instead?" suggested my children, and my husband, who really loved the B&B told them that he was all for it.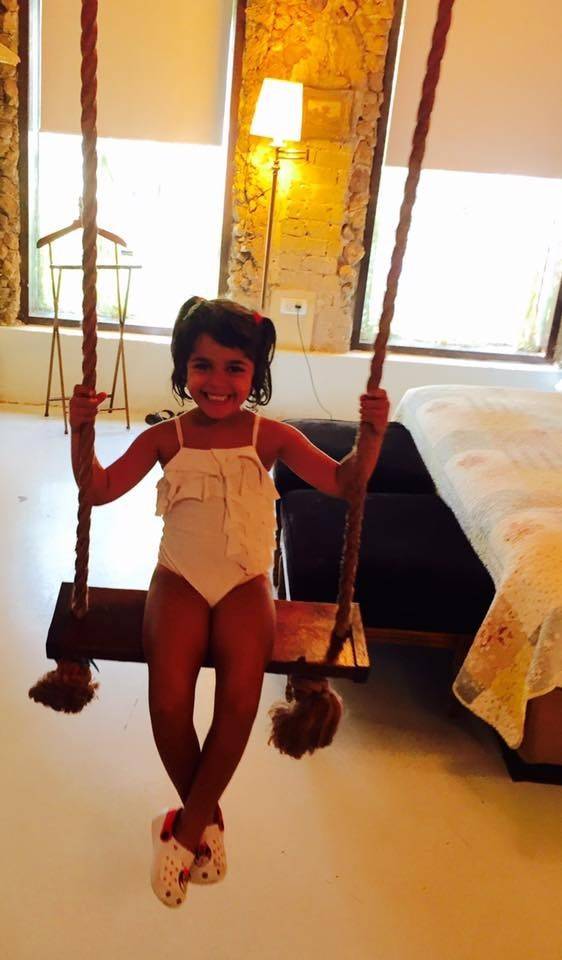 In addition, each suite has a Jacuzzi bath or a large shower with shampoo, conditioner, soap, body lotion, white towels, a hair drier, a mini fridge with milk and water, an espresso machine, coffee, hot chocolate, and an assortment of teas.
In the rooms you'll also find a plate of fruit, candies and other treats such as board games, movies, books, a tv, and of course an air conditioner.
You get the feeling that the owners thought about all of the details, large and small so that you'll have the best experience possible. In addition, the fact that they themselves live in Neve Tzedek, allows them to easily help with every question and request. They are a really sweet family, and although they are new to the world of tourism and accommodation they've put a lot of soul in the place and are really happy to receive feedback and suggestions in order to keep improving.
Paula, the mom, is a doula well known throughout Israel and abroad. So it was pretty natural that they decided to create a "Babymoon" package at Trieste for pregnant women and their partners. The package includes a child birth support meeting with Paula, one of the beautiful suites, and breakfast for two.
The suites are also a hit with brides on their wedding day. They can book for one or two nights. The brides come to the suites with girlfriends and after getting ready for their wedding they leave for a photoshoot in the neighborhood. After the wedding the bridal couple returns to a clean suite and the next morning are treated to a great breakfast at one of the two cafés next door. (Brides receive a projector, a folding table, an extension cord, a high stool for makeup, an iron, a small gift, a bottle of wine, and more.)
There is a safe in the suites, so you don't need to worry about the checks from the wedding. The bridal packages cost: 1850 shekels per night, and 2250 shekels for two nights. You can see all of the details on their website.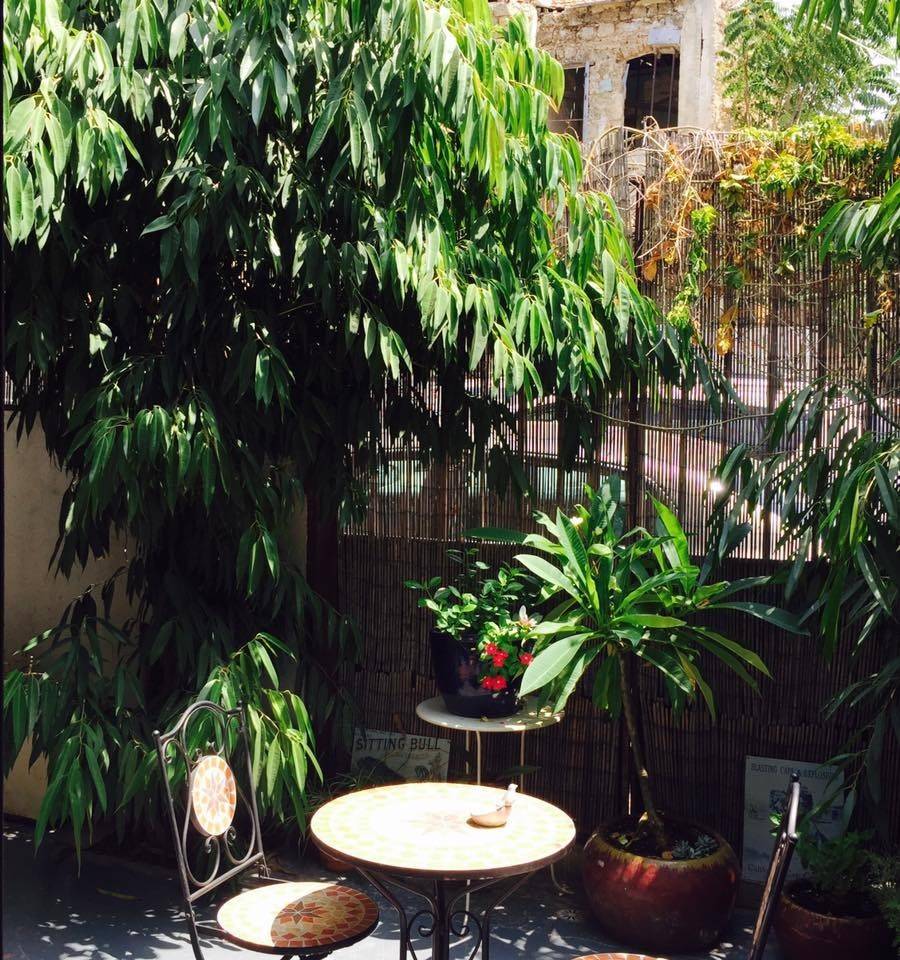 So how much will an awesome night at Trieste cost you?
Between 850 shekels and 1300 shekels a night, depending on the suite, number of guests, and if you ordered the room with or without breakfast.
If you choose to order breakfast at Trieste, you can pick between two restaurants located right next door, Lulu café' or Meshek Barzilai. We like Lulu. I haven't tried Meshek Barzilai yet, but I've heard that they are also really good.
Trieste Neve Tzedek, Ahad Ha'am St 4, Tel Aviv
For more information about the hotel, click here